Apollo Apterra: The best SUV tyres in India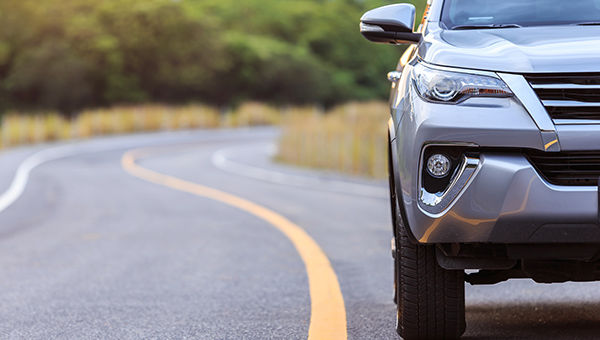 The market for SUVs has been steadily growing in India. In recent years, compact SUVs have become quite popular among the urban middle class and rural buyers. The sturdy nature of SUVs and higher ground clearance makes them ideal for Indian roads. However, the stance of every car is defined by its tyres, and the same is true for SUVs as well.
Understanding SUV tyres
First, you have to understand that there's no perfect all-season tyre for cars or SUVs, just yet. In the past, the less scrupulous among tyre makers would slap an "all-weather" moniker on winter tyres. But then the performance would suffer in dry and wet weather. Nowadays, tyre brands like Apollo Tyres are going the distance to achieve innovation in tyre technology. However, a perfect solution will only come in time. For now, we have different types of SUV tyres for different types of road surfaces and weather conditions.
Fortunately, top tyre brands have become much better at making tyres that work in most road and weather conditions. Today, the perfect SUV tyre needs to pass tests of durability, dry weather handling, stopping ability, value for money, wet weather handling, driving noise and overall customer satisfaction. And the new Apollo Apterra tyres are among the best all-season tyres for casual SUV motorists.
Apollo Apterra AT2
The Apollo Apterra series of SUV tyres complement your vehicle's performance, giving you the ability to rule the tarmac, tracks and trails. The Apollo Apterra AT2 has been built from the scratch for superior all-terrain and all-weather performance. Testing for the tyre includes wet surface driving/braking, speed braking, cornering, and road noise.
All-Terrain Traction – The patented "Multi-directional tread" design with SAW-TOOTH shoulder technology of Apterra AT2 provides high levels of traction on mud and sand.
Durability and Puncture Resistance – Apollo Apterra SUV tyres are made from 5th generation polymer blends with DPF technology to ensure outstanding impact protection and puncture resistance.
High Precision Control – Herringbone Grooves with wider tread beads improve the steering response and provide more stability while traversing uneven terrains.
Looking for new SUV tyres online?
A simple web search may leave you with a lot of options, with no clear winner. Here, customer reviews and surveys can offer valuable insight. Nowadays you can ask the internet "best SUV tyres" followed by your vehicle make and model. Or you can visit shop.apollotyres.com and search by vehicle to find the Apterra tyre for your SUV. The Apollo Tyres online shop also allows you to check SUV tyre prices and compare features before you take your pick.
Now avail contact-less fitment of new tyres when you purchase SUV tyres online.