Purchase The Right Sized Car Tyres Online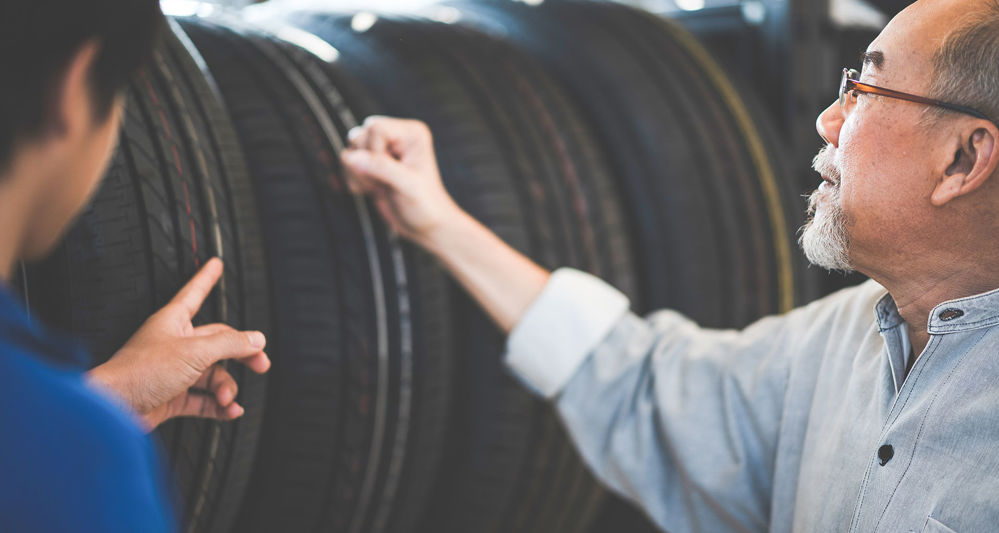 When you're purchasing new tyres for your car online, getting the right size is an extremely important preference to consider. As you may already know, tyres determine the operational efficiency of your vehicle in various instances, messing up with their size is never a good option.
Each car has a standard tyre size that is commonly mentioned on the sidewalls of your stock tyres and user manuals. Fitting the wrong sized tyres in your vehicle may lead to issues in fuel mileage, suspension, handling, and even cabin noise.
That being said, once you manage to identify the right tyre size for your vehicle's make and model, the next task is to find the right brand, specifications, and of course, features. Not to mention, there are literally thousands of options available online at your disposal.

Why shop.apollotyres.com is the Perfect Solution?
The eShop platform of Apollo Tyres allows you to browse through a wide range of tyres as per your vehicle's make and model. It allows you to refine your search query with filters for size and car model to make the process easier.

Moreover, it also provides you a brief comparison of several different tyre variants along with their price specifications, such as 12-inch tyre price and 13-inch tyre price. By choosing the right sized tyres for your vehicle on shop.apollotyres.com, you can complement your vehicle with benefits like:
Sustain Tyre's Life
Based on your car's make and build, the stock tyres are weighted appropriately so as to reduce the load on the chassis. In case you fit bulkier or bigger tyres in place of the recommended one's, it may wear down quicker than you expect and decreases your tyre's life.
Better Fuel Efficiency
Tyres are also required to be optimized for rolling resistance, which is the amount of friction that your tyres experience when the vehicle is in motion. In the case of inappropriately sized tyres, the vehicle experience increased curb weight and apply strain on the engine.
This eventually leads to more power requirements and effort to move the car forward. With the right sized car tyres, your vehicle can maintain adequate tread depth and balance to provide optimal power and hence reduce the fuel consumption of your vehicle.
Reduces Noise and Vibrations
The recommended tyres for your vehicles may have a particular sidewall and contact patch length that determines their handling and performance. Wrong-sized tyres may increase vibration and cabin noise in your vehicle, which affects your overall ride quality.

Get Right-Sized Tyres Now!
Purchasing new tyres for your vehicle can certainly be a tricky process, especially when you don't know what to look for. It is recommended to search for tyres online on shop.apollotyres.com to find the right tyres as per your vehicle's requirements. You can choose from an endless variety of options at the comfort of your doorstep.