Go the distance with right sized car tyres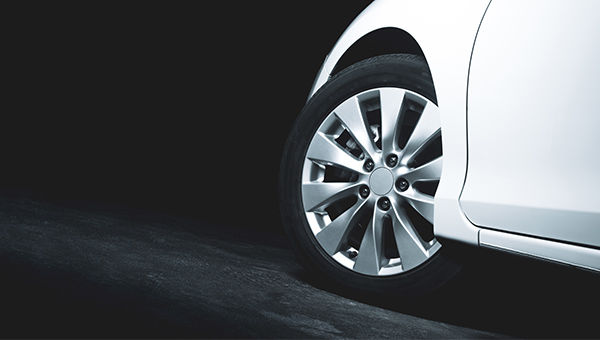 When it comes to car tyres, getting the size right matters. Since tyres control your vehicle's performance at several levels, tweaking their size can lead to unwanted results. Bigger tyres will usually affect fuel mileage and increase cabin noise. On the other hand, smaller tyres can make the suspension unstable and deteriorate handling.
It's just like wearing a shoe that's not the right size for your foot. A bigger shoe needs extra effort to move, while a smaller shoe makes you uncomfortable and compromises your stance. And the solution is a no brainer, simply buy the right sized shoes. Similarly, to get the best performance from your vehicle, buy the right sized car tyres.
Let's see how bigger car tyres compare to the right size car tyres.
Increase in noise, vibration and harshness (NVH)
Broader tyres have smaller sidewalls and larger contact patch, which improves performance and handling. But the increase in driving performance comes at a cost. You will experience an increase in cabin noise, vibration, and harshness (often referred as NVH). So, the ride quality will suffer, and you won't enjoy the increased performance in expected proportions. Moreover, the bad condition of Indian roads can multiply the increase in NVH manifold.
Decrease in fuel efficiency
Carmakers optimize tyres for weight and rolling resistance (the amount of friction that happens when the vehicle moves). The bigger tyre naturally increases the curb weight, hence straining the engine for more power delivery. Also, the larger contact area of the tyre increases rolling resistance, requiring more effort to move the car. Hence increasing the fuel consumption.
In contrast, right-sized car tyres have the right balance between contact patch, tread depth and weight to move the car with optimal power. The tyres also ensure that the suspension works in tandem with the car's movement and filter out road-noise, vibrations and harshness.
Decrease in tyre mileage
Bigger tyres are not the sole culprit in decreasing your car's performance. Usually, going for bulkier tyres also means replacing your stock wheels with larger ones. Hence, adding even more weight to the car's chassis. The heavyset tyre and wheel combination wears down the tread more quickly and reduces the expected mileage of your car tyres.
Disadvantage of big tyres in small cars
The Indian car market is primarily driven by the small cars segment, wherein we find cars like Maruti Alto, Hyundai i10 and Maruti Swift. These cars do not have the powertrain to sustain larger car tyres, yet people unknowingly upsize the tyres and end up complaining about the performance. Also, tyre pressure is hard to determine through visual inspection in these lightly built vehicles, which can further decrease performance from bigger tyres.
In conclusion, it does not make sense to buy bigger car tyres unless you are upsizing carefully. Otherwise, you will only end up paying a high car tyre price and get lower performance and ride comfort in return. So, we advise you to stick with stock tyre and wheel sizes or upsize to car tyres recommended by the OEM. You can also switch tyre brands and move to a more robustly built tyre that is made for Indian roads, such as the Apollo Amazer 4G Life. Did you know? The Apollo tyre offers over 1 lakh kilometres of mileage.
Looking for car tyres online? Simply type "apollo tyres shop online" or search for "car tyre shop near me" to find an authorized Apollo Tyres shop.